Group Fitness Classes
Warrior Fitness Camp is a challenging and super fun workout. Each class is always different. We work on everything from Strength, Conditioning, Kettlebells, Barbell, Complexes, BodyWeight, FitRanx, Kickboxing and OCR exercise movements. Circuit training style to ensure you get your Heart Rate and melt the fat away. Wether your a beginner or pro we have the perfect workout for you. We always modify and scale the exercise movements to your level of fitness. You can burn anywhere from 400-800 calories/class depending on your intensity level. You will improve your strength, endurance, flexibility, and stability.
Small Group Personal Training
This is much more than getting an instructor that teaches a large group class. Or a trainer that just tells you sets and reps. You are getting a personalized "COACH" at Warrior Fitness Camp. I will personally help you reach your GOAL getting you from point A to B. Then we will create another set of GOALS to get you to point C and so on.
In our Small Group Personal Training Classes there are never more than 4 people in any given class. So you get the Personal Training attention without the Personal Training cost, but still get to VIBE off the other Warriors energy in the class.
Personal Training
We are a lifestyle transformation camp not jus fitness. We teach you how to properly feed your body the right nutrition to get the exact results you are looking for. When you join our family you will have access to Nutrition Meal Plans with Food List swap out developed by our state certified dietician nutritionist.
We progress track every month to keep you accountable and on track. Coach is always available for any questions and guidance along the way. During your weekly check in with Coach, he will go over your past week, any obstacles you faced, and how to over come those obstacles in the present week to continue making progress towards your goals. You also get to tap into the Weekly Accountability meetings. This is where Coach goes over an important health and fitness topic and answers any questions you may have.
You get access to our Private Online Group Community. We have Warriors from all over the world in this group. There's no competing just pure support and massive motivation. It's like having a hundred people cheer you on to hit your goals.
Another key element to why we are so successful with our clients is our Morning Motivational Coaches Message inside the private online group community. This is where we have a personal development lesson that makes us stronger to make a everlasting transformation. The last thing we want is for you to get amazing results then backslide to old habits.
We are excited to have you part of our family.
Nutrition Coaching
Tired of Being Overweight? Tired of having NO ENERGY? Lack of Confidence?

Over the past 4 years we have been tremendously successful health coaching our clients to lose weight, gain energy, pack on lean muscle, sleep better, and live much healthier lives. Lets face it, sometimes we just lose our way in life. We put ourselves last in line to take care of others. Life doesn't have to be that way. We can find our way, and we can still take care of others while taking care of ourselves.
We have an extremely effective and simple process in place to help you achieve all of your health goals. In this program you will get everything you need to be successful. Not only that you will have your very own accountability coach guiding you through the entire process. You will also be in a private support community with other people just like yourself all with same goal in mind. The best part, its 100 percent money back guarantee. YOU HAVE NOTHING TO LOSE BUT THE WEIGHT. Simply click the Contact For Pricing and set up your FREE EVALUATION with NO OBLIGATION.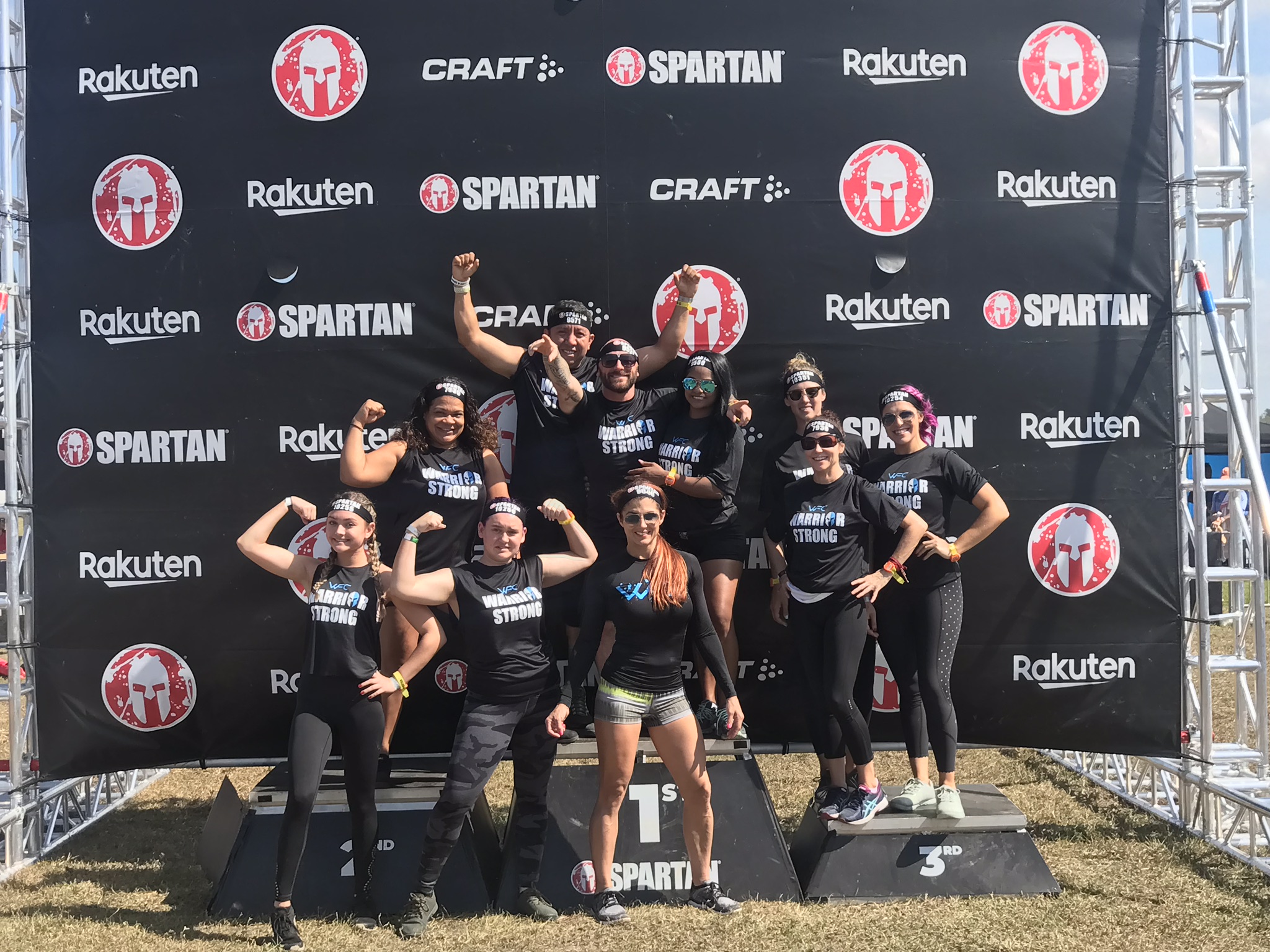 Davie's Premiere OCR Training Camp. Whether you're an elite racer or a beginner to fitness, we have the coaches and classes for you to have fun and be challenged! Warrior Fit and Spartan SGX provides you with a unique way to take charge of your fitness goals and keep things interesting with a variety of exercises not found at your typical gym. This is a great way to workout with your friends and loved ones, or if you're looking for like minded good people this is the place for you!
Spartan SGX is a program designed to create an exhilarating and community driven group atmosphere of fitness, nutrition, and performance that optimizes individual performance in Spartan Races, as well as daily life. You will run, jump, climb, push, pull, throw, stretch, breathe and sweat to build both mental and physical endurance and stamina and you will do so in an environment that challenges you to achieve goals you never thought possible.
ARE YOU READY TO LEVEL UP? "Be a part of the Revolutionary NEW way to get in shape and stay motivated." Join the Warrior Fitness Camp FitRanX® Team Today!
WHAT IS FITRANX®?
FitRanX is a comprehensive and standardized ranking system used for gauging individuals' fitness levels. This is not a system based on how long you have been at a facility or how much your trainer thinks you have improved. This is a REAL ranking system that took years to develop and perfect.