WHAT IS FITRANX®?
FitRanX is a comprehensive and standardized ranking system used for gauging individuals' fitness levels. This is not a system based on how long you have been at a facility or how much your trainer thinks you have improved. This is a REAL ranking system that took years to develop and perfect.
HOW DOES FITRANX® WORK?
With FitRanX®, we run you through a series of fitness tests. There are 8 FitRanX® Levels with corresponding colors that represent each rank.
"I KNOW WHAT YOU ARE THINKING…."
You hate working out for hours at a gym.

You don't know what to eat to loss weight.

You have trouble sticking to a fitness routine.

You have limited time for yourself to get in shape.
Unlike big gyms, you will never be intimidated or have to deal with overcrowding. This program is for all fitness levels. If you are a beginner that has never been in a gym or a top level athlete looking for your next challenge. The FitRanX program is the right choice for you!
Fitness Testing?
In order for you to progress from one level to the next, you must participate in a fitness test that uses specific exercises to determine strength within the exercises' respective muscle groups. There is also a conditioning portion required for each level's advancement. Through scientific testing and months of development in the FitRanX system, these exercises have been proven to allow you to demonstrate personal fitness growth in each major muscle group, as well as cardiovascular conditioning.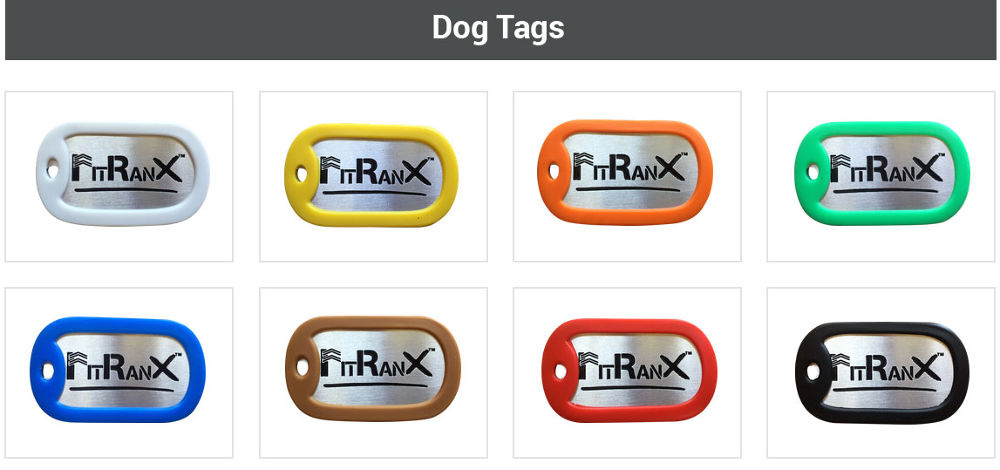 As you pass through the FitRanX system, you wear the color of your corresponding fitness level in RanX Band™ form or Dog Tag whenever you are at the facility or out in town.
WHY IS FITRANX A GOOD FIT FOR ME?
FITRANX KEEPS YOU MOTIVATED. IT GIVES YOU CLEAR AND SPECIFIC GOALS TO STRIVE FOR WHILE ENSURING THAT YOU ARE ACHIEVING BALANCED, FULL-BODY FITNESS. IT ALSO PROVIDES A SENSE OF HEALTHY COMPETITION AND PEER ACCOUNTABILITY.
THIS IS WHY FITRANX IS THE SOLUTION TO YOUR PROBLEMS…
1. It keeps you Motivated!
2. It gives you an abundance of short term goals to reach.
3. The testing days develop so much positive energy, everyone wants to be a part of it.
4. With our every changing workouts, you will never be bored again.
5. You become part of the team. Everyone helps each other reach their true potential.
6. FitRanX gets you RESULTS